The Best Breakfast For A Crowd Anyone Can Make
We all fix the Best Breakfast For A Crowd sometimes, but today I decided to show you how our family does it. This meal was prepared for 26 people ranging from seven to 68 years of age. I bet you can picture the scene. We all gather around the kitchen center to start the process. Nate, my son-in-law usually takes charge of the cooking process. We all ask the "boss" what we can do to help him. It's so fun to stand around drinking hot cocoa and laughing while we slice, chop, stir, blend and bake. It looks like someone brought some chocolate chip cookies…gotta love it!

The first thing we start (I should say Nate) starts are the hash browns. He places the hash browns onto a greased cookie sheet and sprinkles with Lawry's seasoning.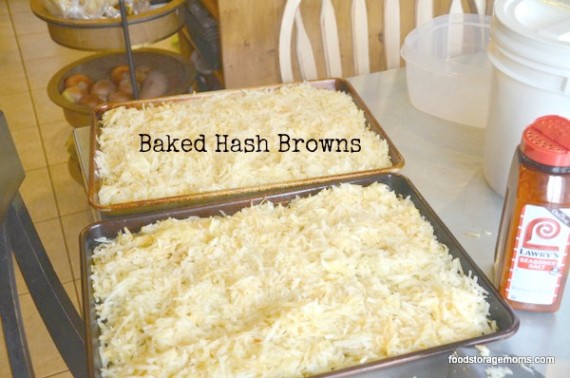 The second thing Nate starts is the fabulous bacon. This is our families' favorite bacon. It is thick, moist and fabulous! Nate cooks the hash browns and the bacon in the oven at the same time. They cook differently I know, but he watches that oven like a hawk……..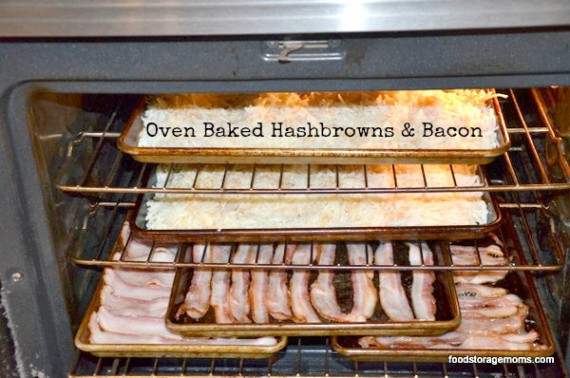 The next food item he starts cooking is the pancakes. He makes them and keeps them warm until the hash browns and bacon are done. I bet your mouth is watering right now…I know mine is! I am sorry this picture is so dark….black stove, black griddle.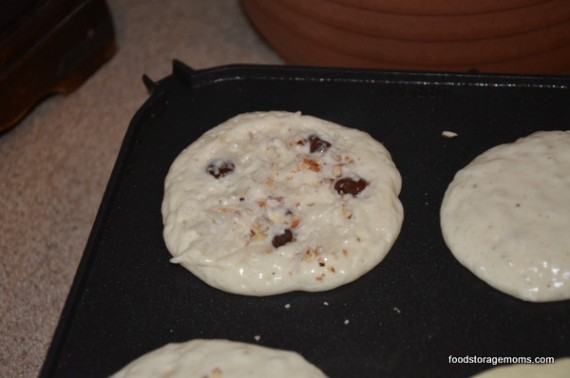 Here are the toppings for the pancakes: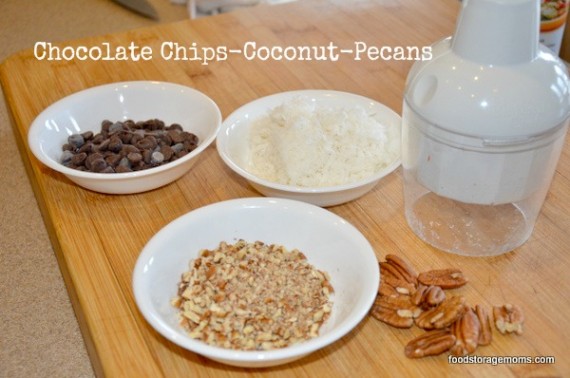 Next, he starts the scrambled eggs…with these many people we know we will LOVE scrambled eggs. No short order cook requests….we have such a large group. Plus, Nate makes the best-scrambled eggs in the world. He REALLY does. He puts in a secret ingredient. Pssss….it's a small amount of grated cheese with the milk. Keep that a secret. Thanks! I love his scrambled eggs more than any restaurant's…
One thing that is an absolute MUST HAVE is Dunford's doughnuts when I go to Salt Lake City, Utah. We go directly to the bakery. They are freshly made…LOVE IT! So, of course, we add those to our Breakfast For a Crowd meal.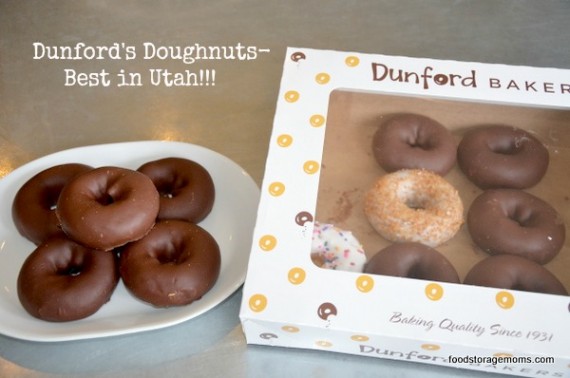 I hope this Breakfast For A Crowd "tutorial" helps you prepare your next large group breakfast! Enjoy!
Best Breakfast For A Crowd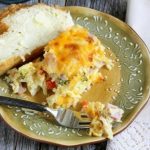 Breakfast For A Crowd
Ingredients
8

lbs.raw Fletcher's dry cured-thick cut bacon

I bought at Costco

3

dozen eggs-use blender to whip the eggs

½

cup

milk- add to scrambled eggs in a blender

4

lbs.raw shredded potatoes

purchased frozen-sprinkled with Lawry's Salt

50

pancakes-make from scratch or pancake mix-place in a tortilla warmer to keep warm

Pancakes-make plain or with chopped pecan nuts

shredded coconut & chocolate chips

Butter and syrup

14

oranges

washed and sliced

4

lbs.

strawberries washed and sliced

4

quarts

of orange juice

Donuts cut into quarters

Dunford's is our donut of choice

Salt and Pepper to taste
Instructions
Preheat oven to 375 degrees. Bake the bacon on cookie sheets. Place the hash browns on a greased cookie sheet. Fry the scrambled eggs in butter in a frying pan. Cook the pancakes as you normally cook your own recipe, just add the coconut, pecans and chocolate chips as desired.