Alternative Cooking-With Butane Stove Off Grid
We all need to have an indoor alternative cooking stove. This butane stove is great for cooking in an emergency, as well as to take camping. You can usually find one of these for under $30.00. I like to have several alternative cooking sources to cook meals. The cost is pretty inexpensive, even with the butane canisters that you need to use with it. Plus, it does not take up a lot of room. I am actually using this butane stove waiting for a gas line to be installed in my kitchen.
So right now for about 4-6 weeks, I do not have a stove or oven, at least in my kitchen. I am a preparedness chick so I have other ways to cook meals. Butane Stoves and Butane Fuel
Alternative Cooking-Turn It On
All you have to do is take the stove out of the container, flip the pot holder top right side up. Next, turn the handle counter clockwise and it should start right up. Mine did not so I used a match. You should hear a little clicking noise like our gas barbecues. I did not so I had a match ready to light if it didn't just light up asap. Yes, I could smell gas so I turned it off and got the match ready to light it. Then I repeated the counter clockwise turn of the knob. This is the same kind of stove I used when I would teach classes at Honeyville Grain. Yep, you can safely cook inside your home with this baby. I am a nervous Nellie so I cracked the window a tiny bit.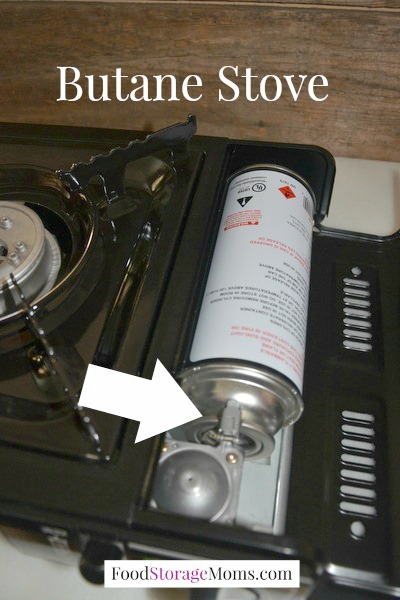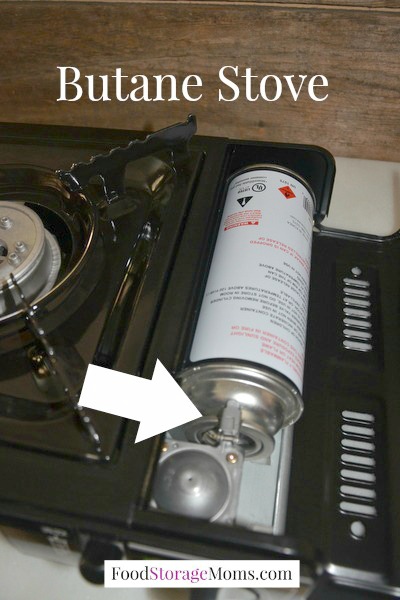 Find The Canister Groove/Notch
Here is the slot where you open the right side of the stove. You insert a can of butane (removing the lid first) right here you will see an open area on the can. Put the can "groove/notch" where the arrow is pointing. The silver latch sets on the groove/notch area. Close the the cover shown on the right side above.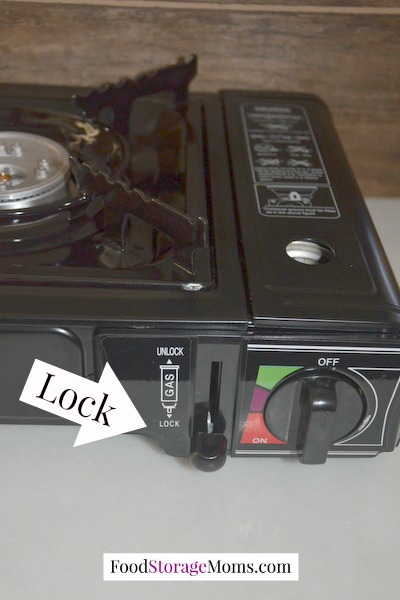 Lock The Canister To Secure It
Okay, now you can see where you turn the knob counter clockwise after you push the lock down. This lock secures the canister in place. It will not start unless that lock is pushed down.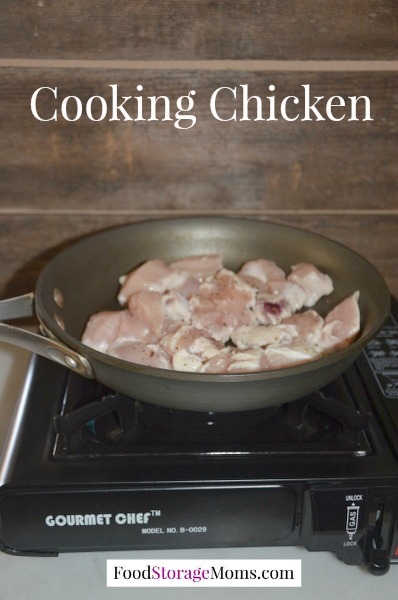 Ready To Cook With An Alternative Cooking Device
It works very similar to a regular gas/camping stove. I am stir frying a few pieces of chicken in a little olive oil with salt and pepper for dinner tonight. Yes, it's my alternative cooking source right now. I love it!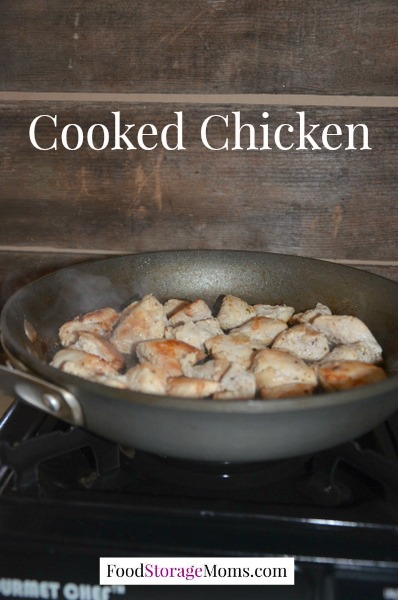 Great For Camping
Now my chicken is cooked and ready to serve. I highly recommend this type of alternative cooking source because you can take it camping as well. Oh, and if the power goes out at home ….no worries you are ready to cook some soup or any other meal in a pinch. We all need more than one way to cook a meal. If you have a barbecue that is a great source, as long as you have a few extra containers of propane stored. I love cooking with my Sun Oven.  Here's to being prepared for the unexpected.