First of all, I need to explain why I have designed this photo lightbox. I am not a professional photographer. When I would look at other blogs with great/non-yellow photos it made me want to improve my pictures for my loyal reader's to view. I took two photography classes….oh my goodness having a good camera has been a real challenge for me. I had a $30.00 or less camera for most of my life. Click, point and shoot. Those were the good old days. The lighting has been an even bigger issue for me. I took two Photoshop Element classes. Yep, those were a challenge for me as well. I just laugh, smile and keep on going…….
I had looked at my friend, Heidi's light box at One Creative Mommy.com and the work/fun began!
My awesome friend, David Blair has worked with me (for months of modifications) to make the perfect photo light box! Thank you David! I don't always have the perfect light so I used three coupons to get 50% off my three OTT Lites at JoAnn's Craft Stores. My husband, Mark even has the letter J (JoAnns's) on his cellphone so he can use their coupons! Love it!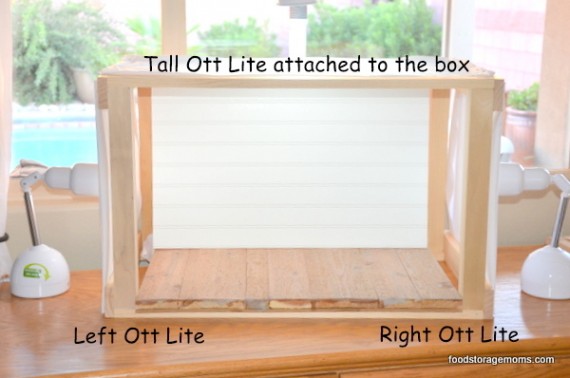 Here is the first step, building the frame. The tall Ott Lite can be used with a stand or a screw on type adaptor. I used the large screw on adaptor. It works great!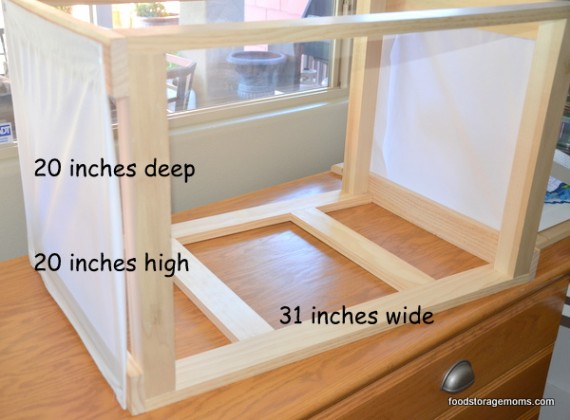 I used a staple gun to attach the white muslin fabric to the sides, back and top.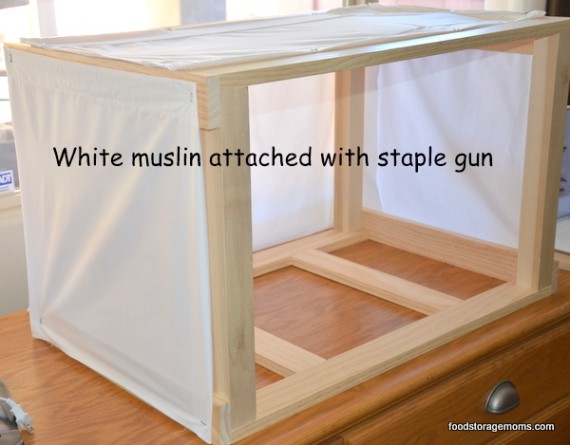 Here is what the inside of the box looks like. You can make one of these boxes out of a cardboard box as well. I was just very fortunate to have a great friend that builds cabinets help me build this. Thanks to some Home Depot personnel for being patient with me to cut the wood so I could get it in my car!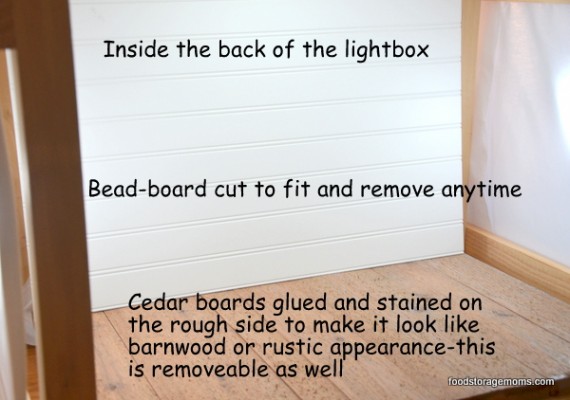 I can't even tell you how many dozens of cuts David has made for me…..to get to this point. He also cut my leftover cedar pieces from another project and made the bottom of my lightbox. I brought it home and stained it to look like barn wood using the rough side up. All the bead board and bottom cedar section are removable.
This post may contain affiliate links, including Amazon.com. Using links to these sites means I may earn a small percentage of the purchase at no extra cost to you.
Follow Me In Social Media: