We are always looking to have sponsors join us who believe in the same things we do. If you have a product(s) that you are interested in advertising on our site, and we feel it fits in with our theme of food storage and emergency preparedness, we would love to hear from you. We have a limited number of slots available. We fill them on a first come, first serve basis. The sizes we have available are: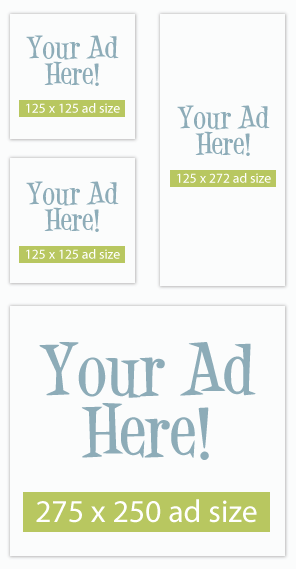 Sponsorship
We host our Sponsors' Banners on our sidebar and we will do a "Shout Out" monthly on your product(s).  All ads are invoiced via PayPal and must be paid in advance and before we place them on our sidebar. If you have a discount or special pricing coupon for our readers we will include this in our "Shout Out" for your company.  We will also do a "Shout Out" on our Facebook as well.
Giveaways
We have a "Giveaway" typically every week depending on our schedules. We usually run the Giveaways from Friday until the following Thursday at Midnight (MST). We welcome most Giveaways as long as they have something to do with food storage and/or emergency preparedness. Our Sponsors will be emailed the winner's name, address and phone number in order for the product to be shipped directly to them.
We require that you send us the product you are asking us to review so we can write about it properly and in good faith. We cannot guarantee we will approve all products.
Contact Linda: foodstoragemoms@yahoo.com
125 x 125=$35.00 a month
125 x 272= $50.00 a month
275 x 250=$100.00 a month
We do offer one month free if you purchase 6 months upfront/non-refundable. It must be paid in advance before the first ad is published. We look forward to working together!